Love Gift set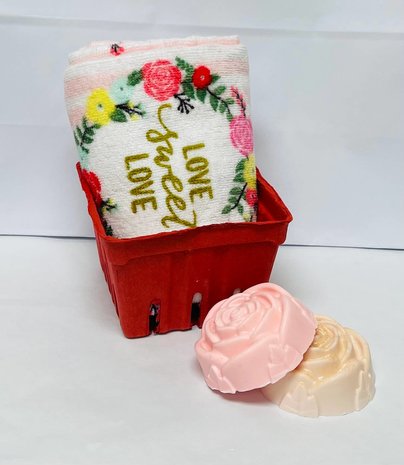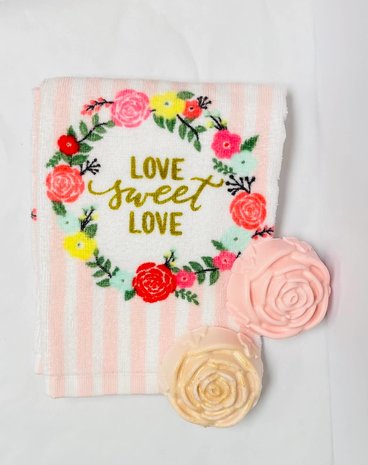 Product description
Give someone love with this gift. Delicious soaps with a cheerful guest towel. Proudly made in the USA and Texas. With every soap purchase, a soap is donated to the US military.
Content
Towel with flowers
Soaps in the shape of a rose
Red Berry Basket
Ingredients: Olive Oil, Coconut Oil, RSPO, Sweet Almond Oil, Castor Oil, Sodium Hydroxide (lye), Distilled Water, Skin Safe Dyes, Skin Safe Fragrances & Organic Glitter.
The products are made by hand in small batches, so pattern, design and color may differ from the picture.