Shipping and Returns
Shipping
If you have completed your order and payment before 4:00 pm, the package will be delivered to the specified address by PostNL in the Netherlands the next working day (including Saturdays). You will receive a Track & Trace code with which you can track your order via the PostNL website.
For delivery the next working day (or Saturday), all products from your order must be available directly from stock. If this is not the case, a longer delivery time may apply. In this case, Kdooh can also choose to make a partial delivery or postpone shipment until your order is complete. On our website, it is clearly indicated for each product whether it is available from stock or what the expected delivery time is.
Unfortunately, we are currently unable to give an indication for deliveries outside the Netherlands due to the constantly changing measures in the countries around us.
The delivery rates can be found in your shopping cart. This depends on the size, weight and destination. The system behind this automatically calculates what the costs will be, so that you will never be faced with a surprise.
To give you an idea (free above €40,00):
Letterbox package NL € 3.95

Package NL € 5.95

Package BE € 8.95

Package DE € 8.95
As soon as you have completed your order you will receive an order confirmation. After your order has been offered by us at PostNL, you will receive an email with a Track & Trace code.
If you have questions about a shipment or if you want more information, please contact us.
Still not satisfied with your product? Or is it broken? That is annoying, but we will certainly solve it - as you may expect from us. You can read how this is done on this page.
You have a 30-day trial period after receiving your product

Returns within the trial period for products purchased through distance selling at you own expenses

Refunds for returned products are made within 14 days of receipt

Received a defective product? Please let us know asap, so that we can take appropriate action immediately.
Returns 
Returns within the trial period for products purchased through distance selling at your own expenses.

If a return is nevertheless agreed outside the return period, the shipment of the goods is at the expense of the customer. You can choose your own carrier. Depending on the product, the estimated return costs will amount to approximately 7 euros for a shipment within the Netherlands

You will receive a confirmation after receipt of your product (s)

Refunds will then be made within 14 days
Have any questions?
Social media
Answer within 1 business day
9,5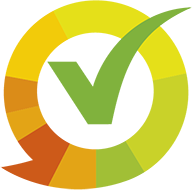 Wij scoren een 9,5 op Kiyoh reviews
Kdooh (Webshop)
Berberis 6
3247DS, Dirksland
Netherlands View on Google Maps
COC number: 80916791
VAT number: NL861850427B018
Bank account: NL04 INGB 0006 3648 94