Dome with artificial plants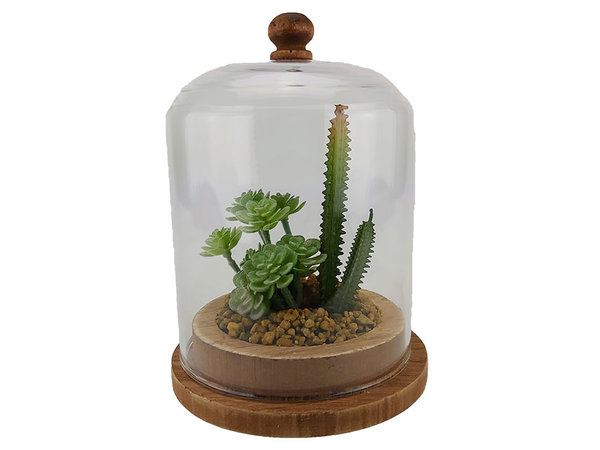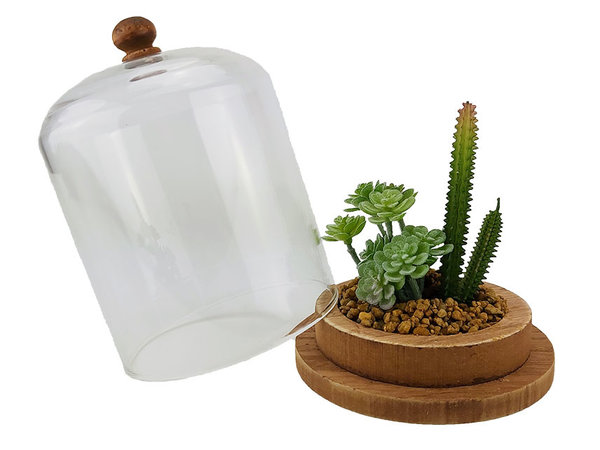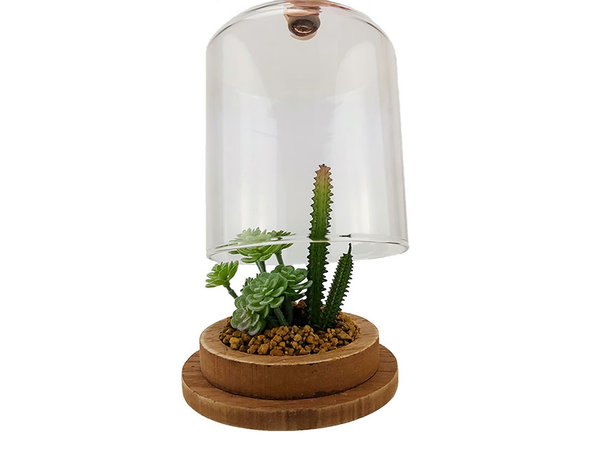 Product description
This bell jar with plastic plant is the perfect accessory to boost your interior. Whether you are looking for a nice decoration for your coffee table, sideboard or TV cabinet, this bell jar with plant is a real eye catcher that immediately creates a cozy atmosphere in your home.
A big advantage of this bell jar is that you do not need to have green fingers to enjoy the beauty of this plant. It is an artificial plant, which means that you do not have to spend time and energy on its maintenance. No hassle with watering, pruning or repotting, you just have to enjoy the aesthetic effect.
The bell jar has a diameter of 11 centimeters and a height of 14.5 centimeters, so it fits easily on any table. The plant is made of high-quality plastic that looks and feels lifelike. It adds a natural look to your interior and provides a touch of greenery without having to worry about maintenance.
The design of this bell jar plastic plant is timeless and fits any interior, from modern to classic. It allows you to decorate your home without the cost and hassle of buying and maintaining real plants. Moreover, this bell jar is perfect for people with allergies because it does not release pollen or allergens into the air.
In short, this bell jar with plastic plant is a must-have for anyone looking for an easy way to brighten their interior and enjoy the beauty of plants without the worries of maintenance.
Dimensions
Ø11X14,5CM