DIY poster with distant homemade dots - Vermeer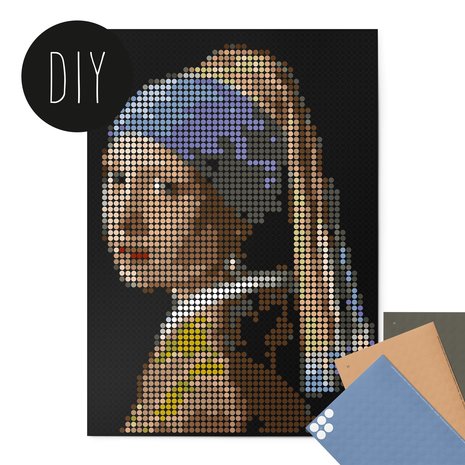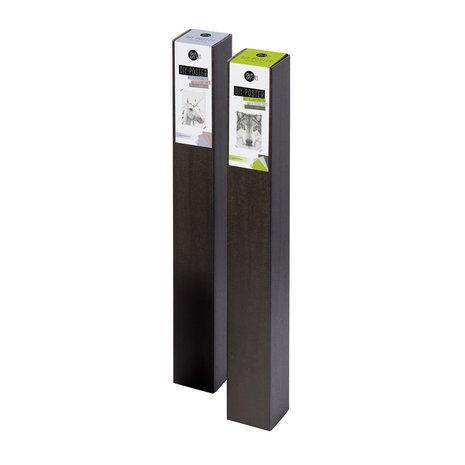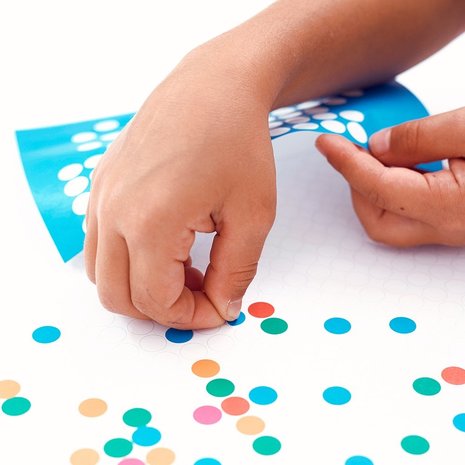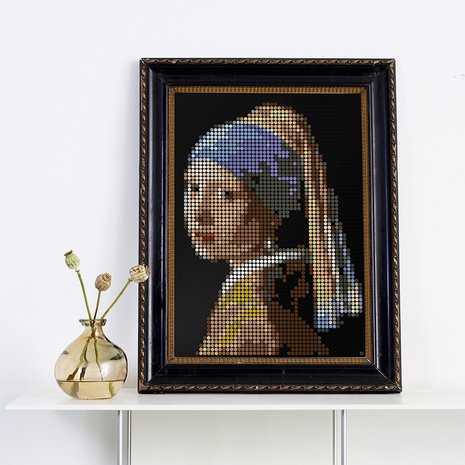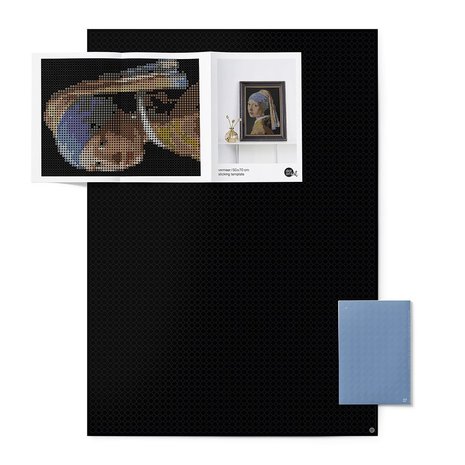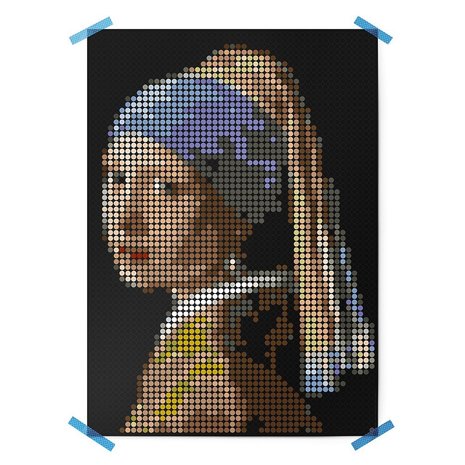 Product description
Do you want something unique and creative on your wall? Then the DIY artwork set from Dot On is for you! With this set you can create your own beautiful Vermeer poster using dots.
The set includes a large 50x70 cm poster with the Vermeer motif on it and a dotted dot grid. In addition, there are matching adhesive dots in the set and a self-adhesive template, so you know exactly where to stick the dots.
Sticking the dots is easy and relaxing. All you need is a little patience and precision. Sticking the dots in the right places will create a beautiful work of art on the wall. And the fun part is, you can do it all by yourself!
The Dot On set is packaged in a beautiful black designer box with matching label. This also makes it a great gift to give to someone who loves art.
The materials used for this set are of high quality. For example, the paper is stable and sturdy, and the adhesive dots are self-adhesive and easy to remove if needed. The poster is also easy to hang on the wall.
In short, with the Dot On DIY artwork set you bring home a beautiful and unique piece of art that you created all by yourself. It's a perfect way to get creative and make a beautiful decoration for your wall at the same time.
Content
Motif: Vermeer
Size: 50x70 cm
1 black, stable sheet of paper in a dotted dot grid
With the right adhesive dots for artistic sticking
As well as a self-adhesive template for your design
black design packaging with matching label
Product specifications
Article number

KDH-126

SKU

DOA-XL_vermeer