Cutest Dad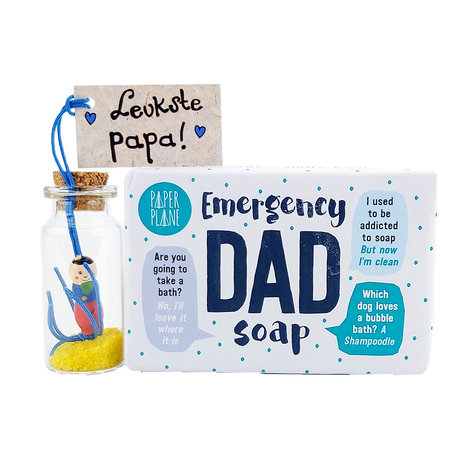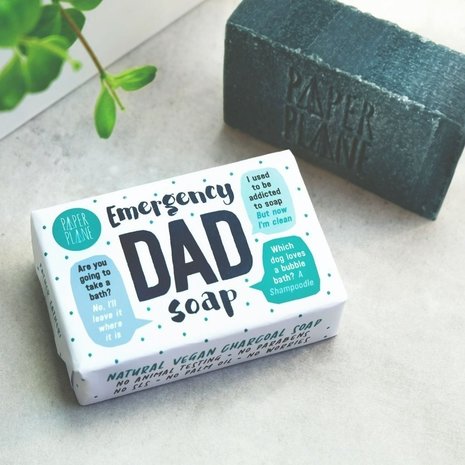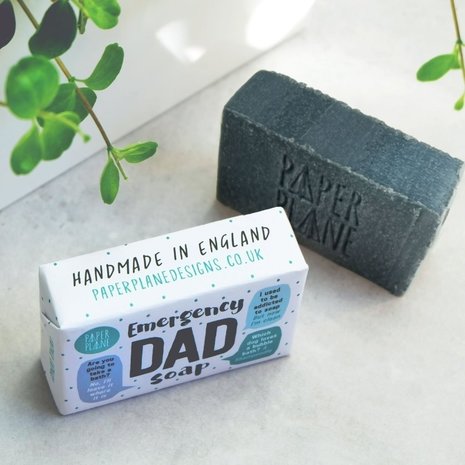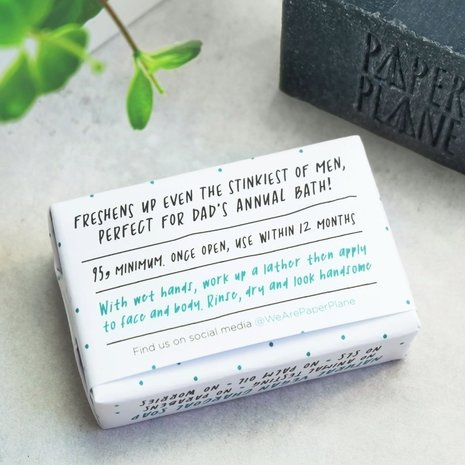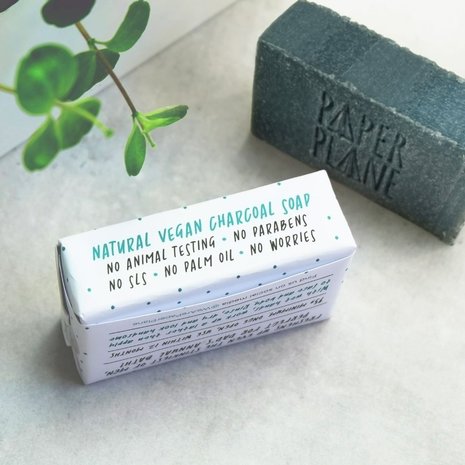 Product description
The Emergency Dad Soap is a great funny gift of 100% natural soap for the most smelly dads. The Emergency Dad Soap contains toxin absorbing activated charcoal, rosemary and lime. The paper packaging is protected with biodegradable clear stickers. No plastic. No palm oil. No sulfates. No triclosan. No phthalate. No cruelty. Do not worry. Together with this nice lucky bottle, this makes a great gift for all fathers!
Contents
Bottle of 4.9 cm high and 2.2 cm wide.
With the text: for the dearest father.
Bar at least 95 g.
Contains: Sodium Olivate (Olive Oil), Sodium Cocoate (Coconut Oil), Aqua, Butyrospermum Parkii Butter (Shea Butter), Rosmarinus Officinalis (Rosemary) Essential Oil Contains Limonene, Citrus Aurantifolia (Lime) Essential Oil Contains Citral, Limonene, Charcoal Powder.