Condom Assorti 2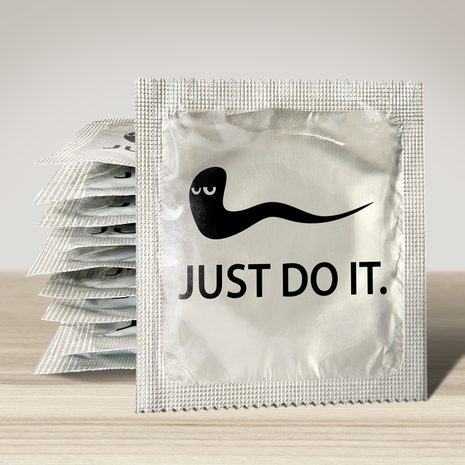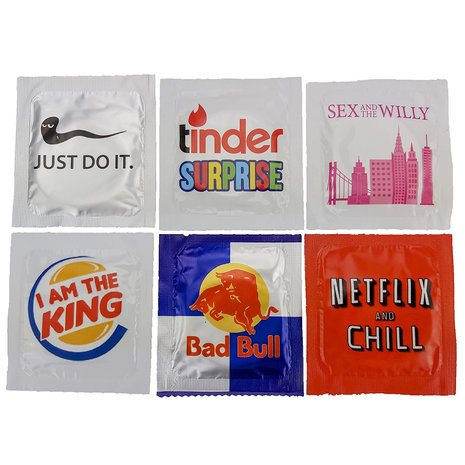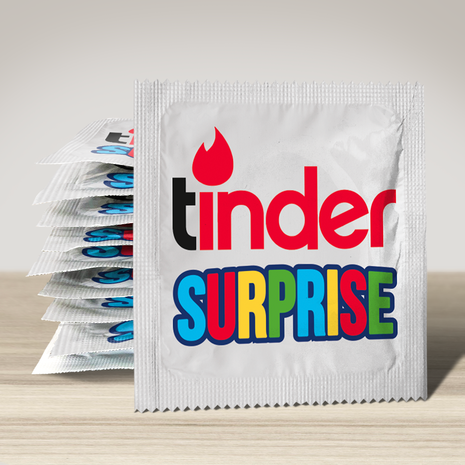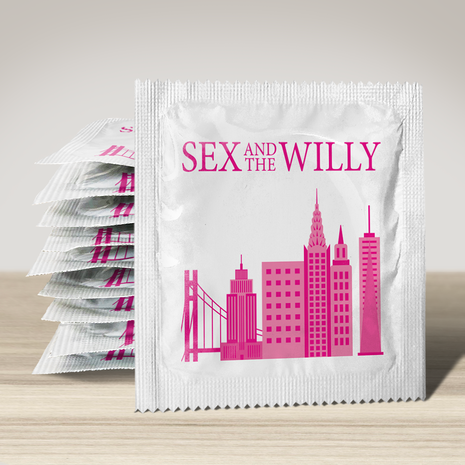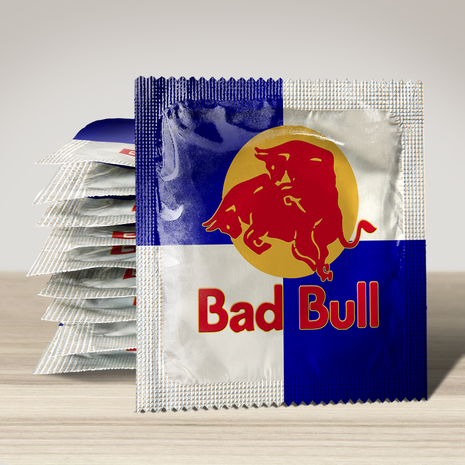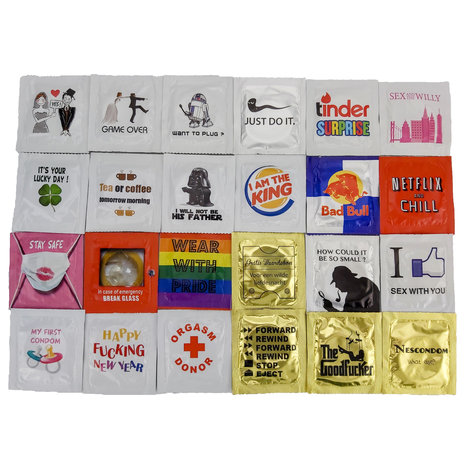 Product description
With the funny condoms from CALLVIN, you are giving a gift that is guaranteed to bring smiles. These condoms are perfect for a bachelorette party, as a gift for your friends or as a surprise for your partner. The condoms are high quality and meet the strict requirements of the FDA in the United States and the CE in Europe, so you can rest assured that they are safe to use.
The packaging features different texts and images that will put a smile on your face. For example, you can choose packaging that reads "Sorry, my head's not in the right place tonight," "Don't worry, I've got the hang of it," or "Look before you leap." This way you are not only giving a practical gift, but also a gift with a wink.
Besides being funny, these condoms are also of high quality. They are made of latex and come with lubricant to make them easier to use. The condoms have a standard size and therefore fit most men. Moreover, they are safe to use and offer protection against pregnancy and sexually transmitted diseases.
CALLVIN's funny condoms are a fun and original gift for different occasions. Whether you are having a party or just want to surprise someone, these condoms are guaranteed to put a smile on their face. They are high quality and safe to use, so you can be sure that you are giving a gift that is both fun and practical.