Card No Shit Sherlock Love Is Love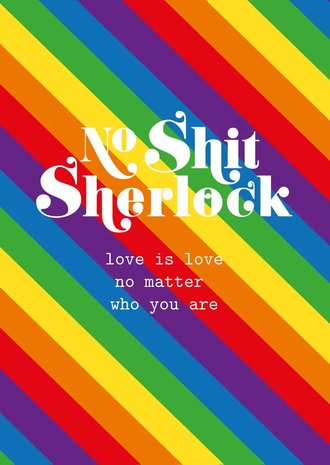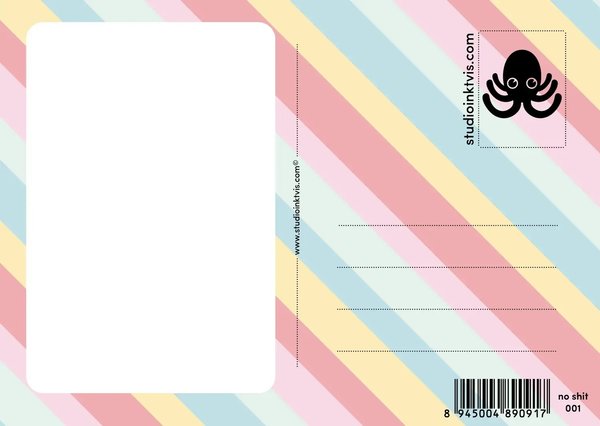 Product description
The POSTCARD NO SHIT LOVE IS LOVE is the perfect card for anyone looking for a unique and funny way to show their love. With the text "No shit, love is love" on the front of the card, a statement is made that love comes in all shapes and sizes and should be fully accepted.
The card is part of the original designs card series by Studio Squid and is perfect for anyone who loves Sherlock Holmes and funny quotes. The HIP series is available in A6 size, which means the dimensions of the card are 105 millimeters x 148 millimeters. The card is printed on matte paper and the weight of the paper used is 400 gr/m2. This makes the card sturdy and able to withstand rough handling. The printing is double-sided and done in full color with a high quality print.
The POSTCARD NO SHIT LOVE IS LOVE is perfect to use as a birthday card, as a card to let someone know you love them or just to cheer them up. The unique and funny text on the front of the card is sure to put a smile on everyone's face.
Whether you send the card to your friend, girlfriend, partner, family member or co-worker, this card is a great way to show your respect for love in all forms. So what are you waiting for? Order the POSTCARD NO SHIT LOVE IS LOVE now and spread the message of acceptance and love.
Product specifications
Article number

KRT-196

SKU

No Shit 005